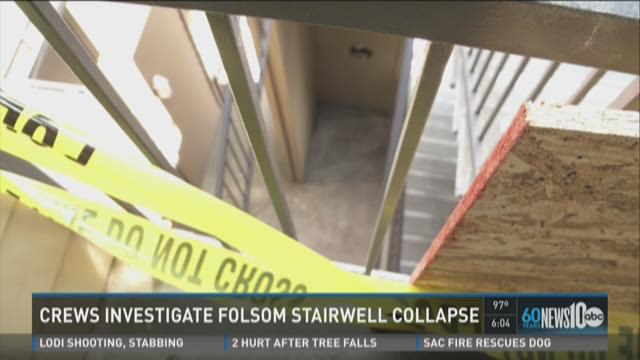 A 27-year-old man was killed after an external stairway collapsed, according to Folsom police Sgt. Andrew Bates.
The stairway collapse, which happened between the second and third floors, happened at 2:41 p.m. on 180 South Lexington Drive in Folsom. W
hen police and firefighters arrived after hearing reports of a stairway collapse, emergency workers found the man. Despite treatment, he was pronounced dead at the scene, according to Folsom police. The victim has not been identified yet.